Fans Question International Status For Charity Match After Nasser Hussain's Commentary Stunt


Fans were unimpressed with Nasser Hussain standing at first slip for World XI with a microphone in hand. © Twitter
The West Indies vs World X I match at Lord's had quite a few entertaining performances. From Evin Lewis' blitz to the guard of honour for Shahid Afridi, there were many talking points in the match on Thursday. However, International Cricket Council's (ICC) decision to award the charity match an international status has left a lot of fans fuming. Many cricket fans pointed at Nasser Hussain's presence on the field of play with a microphone in hand during the live match as a major goof-up and something that should not happen during an international game.
The former England captain was commentating for a sports channel and even found himself standing at first slip.
The picture went viral on social media with fans unimpressed with the turn of events.
The match was played to raise funds to rebuild cricket grounds in Anguilla and Dominica damaged by hurricanes Irma and Maria that swept through the Caribbean in September 2017. However, it was given full internatio nal status.
That meant the runs scored and wickets taken have been included in players' stats for their international careers.
West Indies proved too strong for the World XI as they registered an emphatic 72-run win. Evin Lewis smashed a quick-fire fifty while spinner Samuel Badree produced one of the most economical spells in international cricket as West Indies outplayed Shahid Afridi-led World XI in all departments of the game.
Afridi donated USD 20,000 to hurricane relief from his foundation, while all the players donated their match fees to the charity.
The Pakistan all-rounder, who retired from mainstream international cricket two years ago, received a guard of honour at Lord's.
Topics :
West Indies Cricket Team Nasser Hussain International Cricket Council Cricket Highlights
Nasser Hussain's commentary stunt draws fans' ire
Nasser Hussain was on the field commentating while match was on
ICC gave the charity match full international status
Related Articles
Fans Question International Status For Charity Match After Nasser Hussain's Commentary Stunt
Watch: Shahid Afridi's Hilarious Answer To Nasser Hussain When Asked About Comeback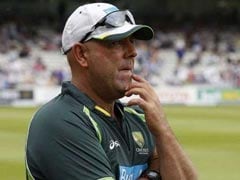 Ball-Tampering Scandal: Australia Coach Darren Lehmann Has Questions To Answer, Says Nasser Hussain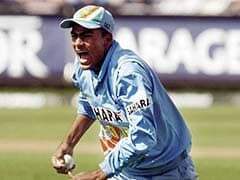 Nasser Hussain Called Mohammad Kaif A 'Bus Driver' During 2002 NatWest Final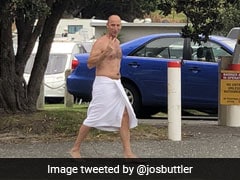 "Is That Vladimir Putin?" Ex-England Captain's Photo In Towel Causes Commotion On TwitterSource:
Google News