Government declares conditional ceasefire in J&K during Ramzan

Government declares conditional ceasefire in J&K during RamzanTIMESOFINDIA.COM | Updated: May 16, 2018, 17:16 IST

Related Videos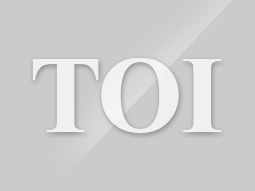 Centre declares conditional ce...NEW DELHI: The Union government today declared a conditional ceasefire in Jammu and Kashmir during th e holy month of Ramzan.
It is important to isolate the forces that bring a bad name to Islam by resorting to mindless violence and terror, says Centre in a statement
Government expects everyone to cooperate in this initiative and help the Muslim brothers and sisters to observe Ramzan peacefully and without any difficulties, the statement added.
The Centre has asked the security forces to not launch operations in the region during the next thirty days.
However, security forces reserve right to retaliate if attacked or if essential to protect the lives of innocent people, the statement said.
Jammu and Kashmir chief minister Mehbooba Mufti has been informed about the decision, the ministry of home affairs said.
Jammu and Kashmir chief minister Mehbooba Mufti welcomed the Centre's decision and said that the decision will help in "creating a peaceful and amicable environment for a sustainable dialogue".
"I wholeheartedly welcome the Ramadan ceasefire and would like to thank Narendra Modi ji and Rajnath Singh ji for their personal intervention. My gratitude also to the leaders and parties who participated in the All Party Meeting and helped build consensus towards this announcement," the CM said in a tweet.
Former chief minister of the state Omar Abdullah said that if terrorists fail to respond to the ceasefire offer they will stand exposed as the "enemies of the people".
"On the demand of all political parties (except the BJP, which had opposed it) the Centre has announced a unilateral ceasefire. Now if the militants don't respond in kind they will stand exposed as the true enemies of the people," Abdullah said following the report of ceasefire.
Earlier this month, CM Mufti had urged the Centre to consider a unilateral ceasefire in Jammu and Kashmir starting from Ramzan in mid May till the completion of the Amarnath yatra in August.
"Everyone (all parties) ag reed that we should appeal to the Centre to consider a ceasefire like the unilateral ceasefire in (former PM Atal Bihari) Vajpayee's time in Ramzan (later this month) till Amarnath yatra and Eid," she had said.
The holy moth of Ramzan is likely to start tomorrow or Friday depending on the sighting of moon.
In Video: Centre declares conditional ceasefire in Jammu and Kashmir during Ramzan
Get latest news & live updates on the go on your pc with News App. Download The Times of India news app for your device. Read more India news in English and other languages.
You might also like
RELATED
From around the web Help: I need urgent funds for my son's liver transplant.
KETTO Your parents lied to you about life i nsurance
Policygenius Experience cricket like never before with X1 from XFINITY
XFINITY
More from The Times of India Bucket List | Song - Tu Pari Himesh Reshammiya, Sonia Kapoor leave for their honeymoon Ajay Devgn, Ranbir Kapoor to reunite onscreen after 8 years
From the Web
More From The Times of India
Luxury Property in BKC, Mumbai. Move now & Pay over 3 years.

Kanakia Mumbai

Protect your cherished possessions

STATE FARM INSURANCE

Help this Constable's 2- year-old Fight Cancer and Live!

Milaap

Arijit Singh Live in the U.S.-Book tickets now

Gaana Music Fest

Common Signs That Your Body is Fighting Cancer

Cancer Symptoms | Sponsored Links
Kaashi Amarnath | Song - Ehsaas

Kareena, Taimur Ali Khan visit Amrita Arora at her residence

Sonam Kapoor kisses Mahira Khan at Cannes

New Karnataka equation may spoil SP-BSP chemistry

Election results: BJP leads in early trends from Karnataka
Source:
Google News