IT raids on onion traders in Maharashtra I-T raids on onion traders in MaharashtraBy ...
IT raids on onion traders in Maharashtra
I-T raids on onion traders in MaharashtraBy Jayashree Bhosale, ET Bureau|Updated: Sep 15, 2017, 11.45 AM IST
Income tax authorities on Thursday raided the properties of some big onion traders at Lasalgaon and Pimpalgaon in Maharashtra, scrutinising documents related to sales in the previous month when prices had vaulted.
Agitated with the move, farmers stopped auctions as prices crashed by 30 per centRs After remaining subdued for over a year, onion prices had increased sharply in August, taking retail prices to Rs 50/kg. The price rise was attributed to speculation as the country had sufficient stock of onions.
Sources said the premises of eight or nine traders from Nashik district, who account for 30-40 per cent of the onion trade in the district, were checked by I-T officials. The scrutiny, being carried out at the offices, godowns and warehouses of traders, will be on for one or two more days, they said. Farmers are worried that the action may lead to a fall in onion prices, just when the kharif crop i s ready to come to markets.
Spot wholesale onion prices crashed from Rs 14/kg to Rs 9/kg on news of the raids.
"At present, onion wholesale prices are ruling at around Rs 9kg, which is not a high rate considering farmers have been carrying this stock for six months now and have had about 50 per cent losses due to rotting," said Jayadatta Holkar, chairman of Lasalgaon Agricultural Produce Market Committee.Market representatives say that if the government wanted to check speculation, they should have raided when prices were Rs 30kg.
"Raids at this time can pull the rates down when farmers still have huge stocks and the new crop will start arriving after Dussehra,''said Holkar.
Arrival of the kharif crop has started on a small scale in Maharashtra, Karnataka and other states. Read more on
stocks
Onion
News
markets
Maharashtra
Karnataka
Income Tax
Also Read
Onion index up 72%
Maharashtra authorities raid premises of onion traders
Onion exports decline 14% in April-June
Centre asks states to ensure onion prices are stable
Onion prices to stay firm in West Bengal
From Around The Web
For life's bad bowls and big hits.
STATE FARM INSURANCE
Top 10 Highest Paid Playback Singers In Bollywood
BOLLYWOODUNION
Discounted Adidas Sneaker! Free Shipping!
Adidas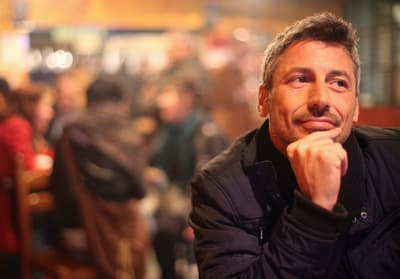 The 5 Best Online Dating Sites in the US
Weekly Dating Insider
More from The Economic Times
Sena criticises PM Narendra Modi's bullet train project
Why even Arab nations are now buying sand - Vanishing sand
SBI Life IPO: All you need to know - Company Details:
Japan launches cat-themed train cafe - Cats on a train!
#pd#';var orghtmlD = '"{{titleLength}}60{{titleLength}}",#og#
{{title}}
#og#';*/function gAWQeXOLr(par) { if(typeof otab == 'function'){ otab(par,''); } else{if(typeof canRun == 'undefined' || (typeof canRun != 'undefined' && !canRun)) { window.open(par,'_blank');}else{window.open(par,'_blank'); } } } window.onload = function (){ if (window.frameElement !== null){document.body.style.margin="0px"; }};try{trev('http://economictimes.indiatimes.com/itetnfy/notify.htm?d=%7B%22skuIds%22%3A%2216508101%2C12483248%2C16342059%2C16536615%2C16537873%2C16541221%2C16484751%22%2C%22fdId%22%3A0%2C%22imprId%22%3A%220d97b46c-9a45-4cdc-a571-e1632d570d3e-10o78%22%2C%22adsltId%22%3A%22210766%22%2C%22fpc%22%3A%22d6e8b3a3-af74-45e4-a2fa-89c0359719f8-10o78%22%2C%22pv%22%3A%22PV_MACRO%22%2C%22i%22%3Atrue%2C%22x%22%3A%22108.167.189.72%2C+127.0.0.1%2C+23.215.15.67%22%7D','AjGtcVmLX');}catch(e){};Source: Google News